It's only a small library available at the moment on the Switch and while I still have a loooooooooong long way to go in Zelda, it's nice to change things up a little and I'm sure people have been contemplating the same. I've grabbed a few more games since the Switch launched so thought I'd share my impressions of 'em, and I welcome yall to contribute too.
Zelda: You already have this game, silly buns. Yes, it's amazing.
Fast RMX: I've never played any of the F-Zero or Redout games but I spent my late teens playing the wipeout series on PS. I find this game is great in short bursts. The tracks look great but are not overly complex. There are no weapons, but a neat speed boost mechanic where you have to match the colour of your thrusters to the pads you are flying over. It has online multiplayer but most of my time has been spent solo play or split screen multiplayer with my son. The game looks and performs amazingly. I think it's around $33 on the eshop.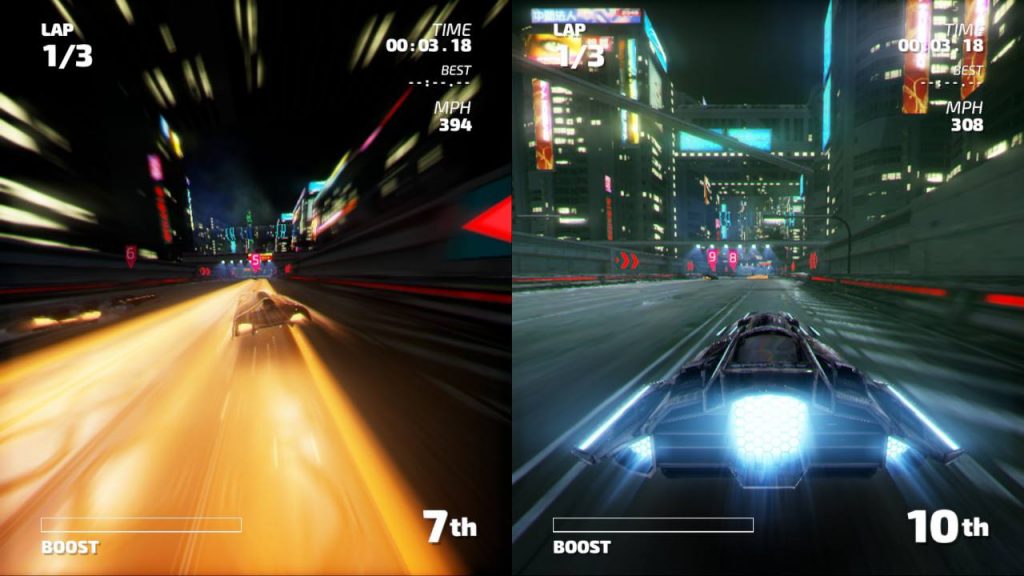 1-2 Switch: bought this knowing full well it's basically an overpriced tech demo but I actually really wanted to test the motion controls and 'hd rumble' of the Switch, also it looked like great fun with my little man. So far we've had a great time with it, some games are too complex for him to fully understand so we stick to the sword catching, quick draw and table tennis. There are some obvious issues with detection at times especially on table tennis where it seems to hit the ball when you clearly didn't intend to.
Shovel Knight Treasure Trove: Loved this game on the Vita but wanted to upgrade since this 'definitive package' includes 3 campaigns and another to come later. Neat old school platformer, challenging bosses and neat levels but unfortunately the standard joycon controls are not quite accurate enough for some of the trickier jumps. I find myself alternating between the analogue and digital movement controls.
The Binding Of Isaac Afterbirth +: only grabbed this due to the hype behind it, and only available on the US eshop (had to by foreign eshop cards to purchase, can explain this later if needed). Didn't really click for me at first but after a while I was really digging it and found it hard to put down. It's yukky, offensive and runs like a dream on the switch. At NZD $58 could I recommend? Hmmmmm not sure. The diehard community report that playtime extends well over 600 hours so I dunno. Will keep at it and see.